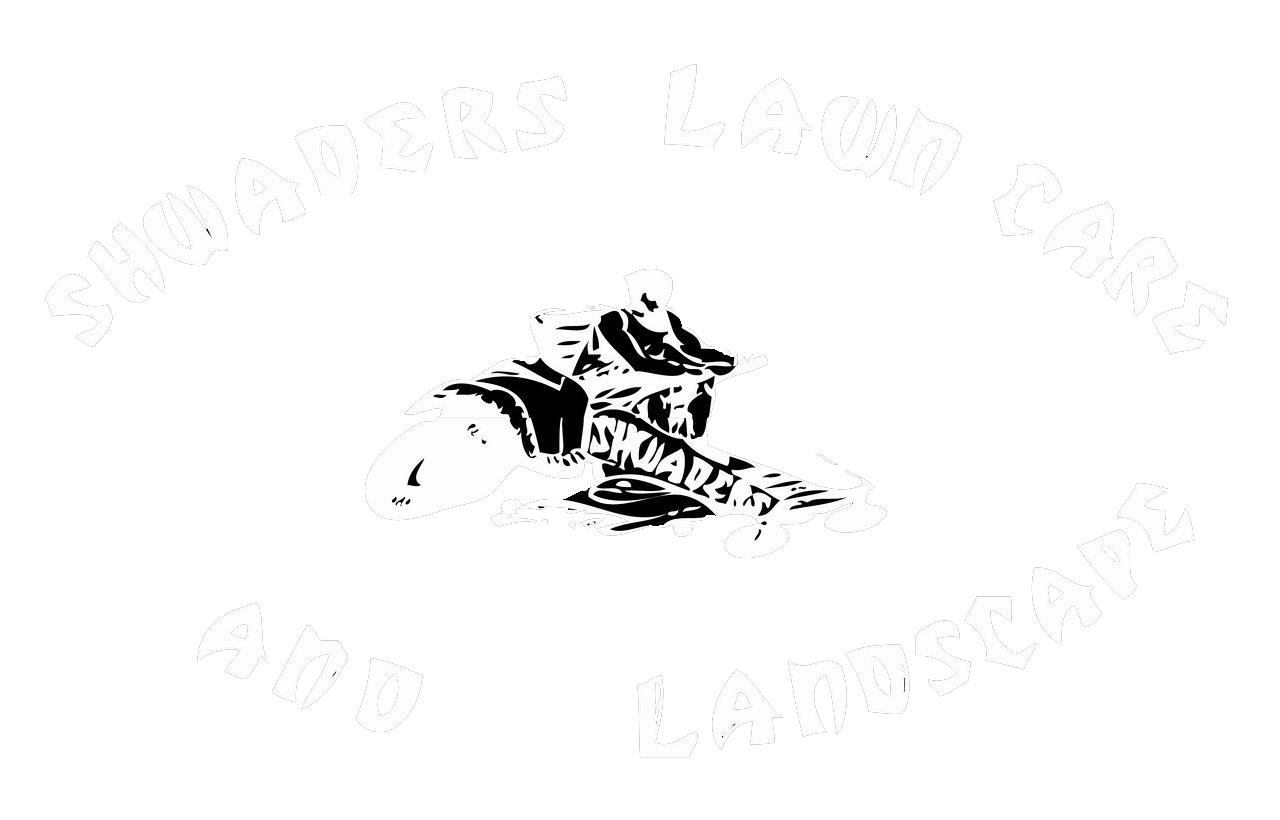 Shwaders offers a full realm of lawn care services such as mowing, fertilization, irrigation, clean ups, and edging. Our uniformed staff and well maintained equipment convey the importance we place on appearance which is translated to the properties of our customers. Through proper techniques and attention to detail we give our customers the best lawn that they can possibly have.
Since 1997, Shwaders has been providing customers with professional lawn care services. Our outstanding service and customer satisfaction has been the core of our growing business for 20 years. With a broad range of maintenance techniques, dedication to quality, and attention to detail, Shwaders lawn care services will have your property looking like one of the best in the area.
Shwaders offers a wide variety of landscape services. Our landscape process starts with a face to face consultation. Once landscape ideas have been established, we are able to create a design that allows the ideas to be put into action. Shwaders will utilize hardscapes, softscapes, water, lighting, and fire features during the installation process to create a customized landscape that is unique to each client.
Shwaders offers complete irrigation service throughout the growing season. From start-ups to maintenance to blow-outs in the fall, Shwaders can do it all. We service all irrigation systems including residential, town homes, commercial businesses, and sports fields. There is no irrigation system that we cannot service. Shwaders can also do complete installations from start to finish.
​
​
A sound fertilizer program is crucial to the overall health and appearance of your turf. Whether it's a residential, town home, commercial building, or sports field we can rid your lawn of pesky weeds and give it the nutrients it needs to thrive. We use both liquid and granular applications to give you the proper coverage throughout your property or facility.
​
Shwaders offers a complete snow removal service. During the winter months it is our mission to maintain safe winter environments for our customers by providing efficient and reliable snow removal and ice control services for all of our properties.
Dealing with a Minnesota winter, you need a reliable and responsive snow service to keep your property and home safe while allowing day to day activities to operate with as little interuption as possible. For this purpose, we make every effort each season to provide a high level of service to all of our customers. Our customers include home owners, townhome associations, and local businesses.